TD Warfare Realistic Vehicle Pack [version 130, 23 Dec 2018]
By meowcat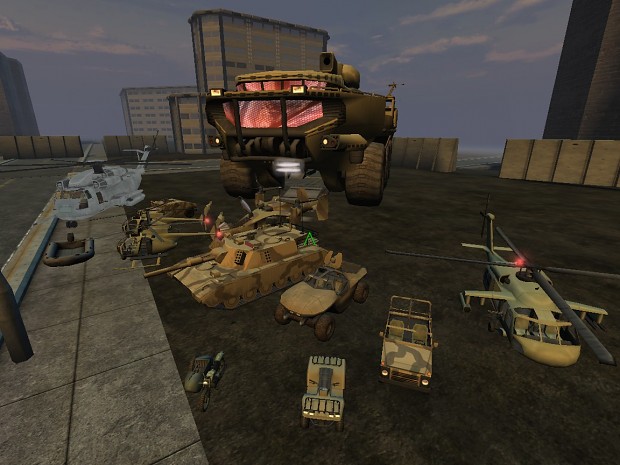 (1 more planned update to finish the pack.)
I have used these vehicles in a lot of my more real world maps (some converted from the UnWheel mod), and I am a big fan of the way several of these can be boarded like a real vehicle and your passengers can make them selves a bit more useful.
Bots or friends aboard the Chinook can either use the grenade launchers, or just use their fave weapon and shoot from the windows and doors.
(Top-tip) I have found the Chaos grapple to be a very handy way to make sure I don't fall out.
The new Mega truck is a joy to play with (in big maps), and makes a great replacement for the mobile assault base in the Onslaught game.
You can run around inside the 2 level vehicle and activate various controls that do things, including....so cool... fixing your personal vehicle in place in the bay downstairs !
Vehicles you can just climb into solve 1 major thing in UT vehicle maps.
There is nothing stopping you from getting inside the vehicle to kill the driver, saving you time and ammo shooting at the vehicle, which you now own
https://forums.beyondunreal.com/threads ... ed.191171/
https://www.moddb.com/games/unreal-tour ... -dec232018